Mature skin.
"Aging is an energy problem." – Dr. Ray Peat.
Energize your metabolism and skin with restorative saturated fats, protective antioxidants, and hormone-balancing minerals.
Breaking down oxidative stress and how it drives degeneration.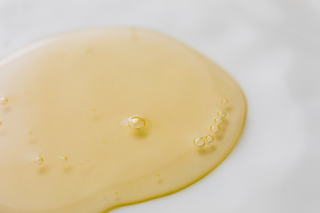 What are they exactly?  What's the problem?
Bioenergetic antioxidants for skin that stands the test of time.
Methylene blue is making a name for itself in the pro-metabolic space because of its effect on the mitochondria.  Its unique ability to prevent and repair oxidative stress has been shown to prevent cellular damage, delay aging, and enhance overall health. It's honestly as close to magic as we can get.
This magical blue dye is changing the way we view the sun and protect our skin.
Vitamin C in the non-oxidizing form of tetrahexyldecyl ascorbate is tough on free radicals while being gentle on the skin.  Unlike most forms of vitamin C, it's fat-soluble. This means it brings antioxidant power to the deep layers of your skin for ultimate anti-aging protection against fine lines, wrinkles, volume loss, and age spots.
Can you guess what makes this antioxidant stand out?
Vitamin E is one of the most generous electron donors of all the antioxidants. This means its really good at neutralizing free radicals to protect your cells against oxidative damage and delay that leads to aging skin.
An antioxidant superpower that calms stress and literally pumps the breaks on aging. 
Can topical magnesium help keep hormones in check?
Yep. Magnesium is one of those must-have nutrients for hormone balance, especially during menopause. It can help reduce unwanted symptoms like hot flashes, night sweats, and mood swings. Magnesium is also essential for parathyroid hormone (PTH) production and vitamin D activation, which are critical for bone health as we age and protective hormones shift.
Avoid these common mistakes and find balance through smart supplementation.
Discover more ingredients that support youthful-looking skin.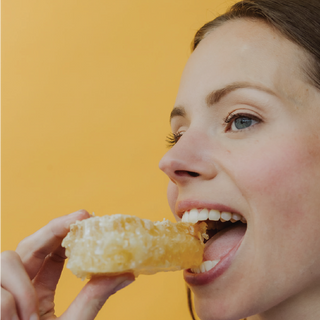 How they're made and why they're worth their weight in gold.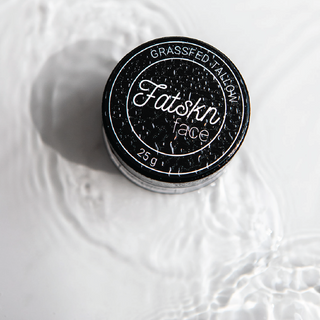 Tallow is beef fat.  There. I said it.  Stay with me.... OK so it's beef fat that is "purified" aka rendered which is the process of heating the fat at...
The philosophy behind every recipe.