Sun and red light therapy.
The sun is a metabolic powerhouse.
Make the most of its therapeutic red light through every season with saturated fats, essential minerals, and supercharged antioxidants.
Why is everyone so afraid of sunshine?
Read all about the importance of embracing sunlight and the consequences of hiding from it.
Here's the full story on sunscreen.  (and why we won't be making one)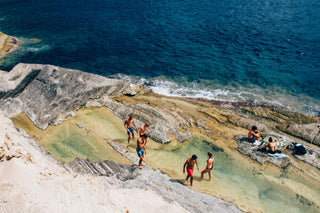 Naturally protect and repair skin— inside and out.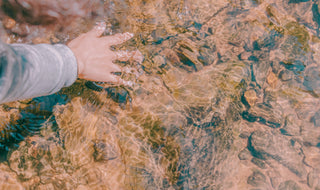 How to get the most out of your time in the sun.
Feel the benefits of the sun all year round with red light therapy.
Just like natural sunlight can rev the metabolism, boost immunity, increase energy, lower stress, and strengthen skin integrity– red light devices can deliver the same therapeutic effects through the darker months of the year.  Our Pre-Sun blend with methylene blue, fat-soluble vitamin C, grassfed tallow, jojoba oil, and natural beeswax enhances these benefits through non-oxidizing hydration and mitochondrial respiration for efficient energy production in the cells.
Who would benefit from methylene blue? (and who should avoid it)
This powerful antioxidant is making a name for itself in the pro-metabolic space because of its effect on the mitochondria.  Its unique ability to prevent and repair oxidative stress has been shown to prevent cellular damage, delay aging, and enhance overall health. It's honestly as close to magic as we can get.  Perfect for those of us healing from metabolic damage and trying to pump the breaks on aging.
This magical blue dye is changing the way we view the sun and protect our skin.
But as with any potent supplement, it isn't for everyone–especially not little ones.  It's also best for pregnant and breastfeeding mothers to skip methylene blue for now because it could potentially impact baby's development.  Pregnancy is a season for slow, gentle nourishment– nothing more, nothing less.
Shedding some light on baby-safe skincare.
Discover more ingredients that truly satisfy skin.
The philosophy behind every recipe.